Fallen trees or scaffolding that damages motor vehicles or properties.
There have been numerous freak storms reported around Kuala Lumpur. News of storms causing severe damages to various properties is common now.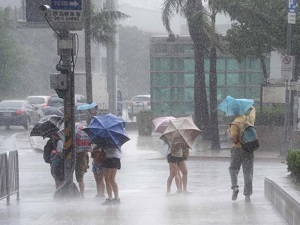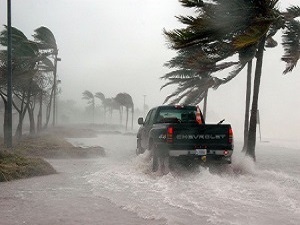 How to claim insurance on motor vehicles that are damaged by flood or fallen items?
The answer depends on your insurance. If you have purchased additional insurance called Special Perils, then flood, fallen things or landslides are covered.
This means that in the unfortunate event that your motor vehicle is damaged by flood, hit by branches or damaged by a landslide, you can make a claim against your insurance company.
The procedure is SIMPLE!
i. Contact your insurance company;
ii. Make a report on your damaged vehicle;
iii. Sent your motor vehicle to the panel workshop for assessment.
Once the insurance company approves the assessment, the repair can commence.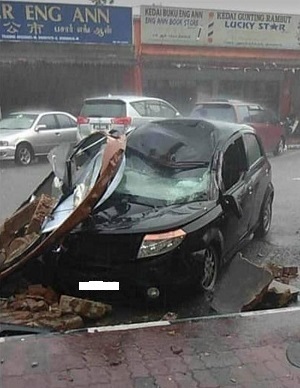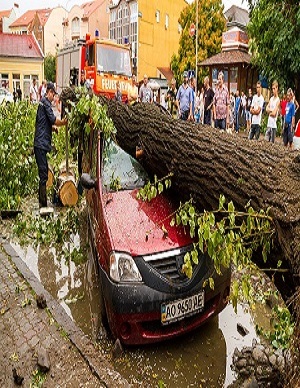 Like any insurance products, there are a few caveats that you must know.
You may add on the Special Perils coverage to your motor insurance. If your motor insurance has not expired, you would still need to pay a full 12 months premium for the add-on. For example, motor insurance will expire in six months time. You still need to pay 12 months worth of insurance premium for Special Perils. If you are renewing your motor insurance and would like to purchase the add-on, then both motor insurance and add-on run concurrently.
No one wants to have their motor vehicle damaged. Some common sense is needed.
Avoid going or parking at areas that are prone to flooding.

Take pictures of your car on a regular basis.

Take pictures of both interior and exterior of your car. It is prudent to show the before and after damage to the motor vehicle.
A useful reminder to vehicle owners, if the motor vehicle is already flooded:
i. Do NOT Panic;
ii. Do NOT attempt to start the engine (Doing so would damage the engine. If found, the insurance company has the right not sign off the claims as the damaged by caused by the owner);
iii. Call the insurance company towing service to send for repair/cleaning service;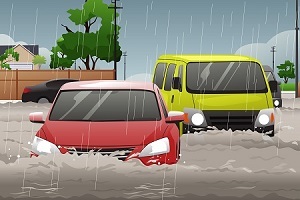 More importantly, understand the insurance coverage for your motor vehicle. You may call your insurance company to have your questions answered.
If you are in doubt, you may contact us and explain your needs. Our team will provide the necessary assistance to ease your concerns and manage your vehicle risk accordingly.